Fully Licensed Upholstery by the State of California Department of Consumer Affairs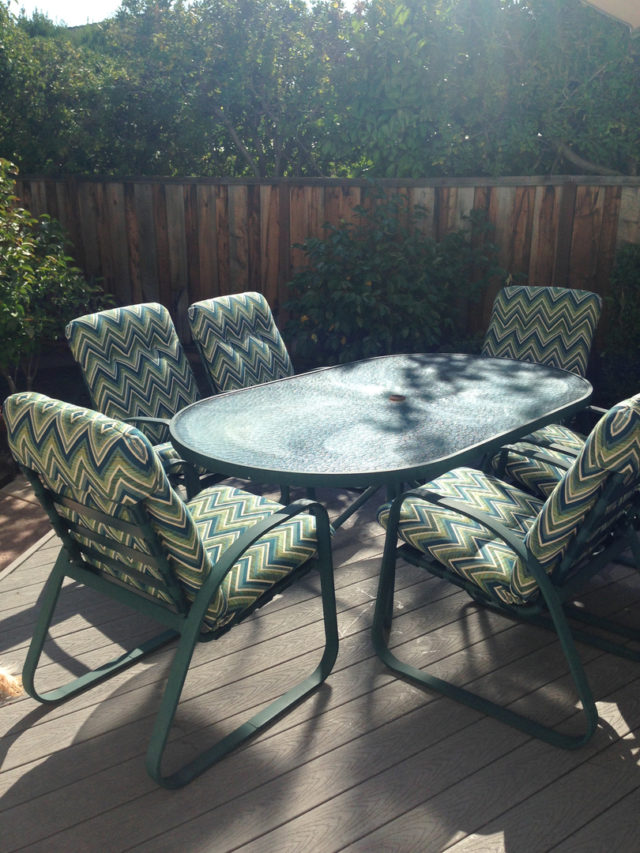 We Specialize in Indoor and Outdoor Cushions. Sling Replacement. Dining Chairs. Barstools.
Our team is here to help you every step along the way
in every aspect of your upholstery needs.   Excellent
workmanship and Quality! Guaranteed!
We feature Sunbrella® fabric
Fade Resistant, Cleanable, Beautiful.
Indoors and Outdoors.